Masterbuilt was established in 1973, which is one of the largest BBQ brands of America, and that is known in the whole world for its versatile, innovative, and affordable product range. This company launched the first Masterbuilt 'Gravity Series' of the world in 2020, which was a digitally controlled charcoal smoker and BBQ.
In the current year, Masterbuilt no doubt will introduce even better and exciting 2 models to their 'Gravity Series' family. Gravity Series users are quite versatile and they come from entirely different types of grilling and smoking backgrounds. Whether they are first-time grill owners or seasoned pitmasters, Masterbuilt BBQ has something for everyone. 
To cut the story short, this 'Gravity Series' has made charcoal BBQing very simple. It will be as convenient as any gas BBQ, and also it is as controllable as any gas BBQ, as efficient as any gas BBQ, and as clean as any gas BBQ. At the same time, it has all the fun, flavour, and personality that charcoal only can bring to the cooking experience outdoor.
The MasterBuilt 560 of Gravity Series offers a digital charcoal grill along with a smoker that can allow smoke, bake, grill, sear, roast, and much more.  One can easily set the temperature needed by using either the digitally controlled panel or any smart device and this DigitalFan will maintain the desired cooking temperature.  
This GravityFed charcoal hopper can hold more than twelve hours of charcoal and will ensure a constant supply of fuel to the fire.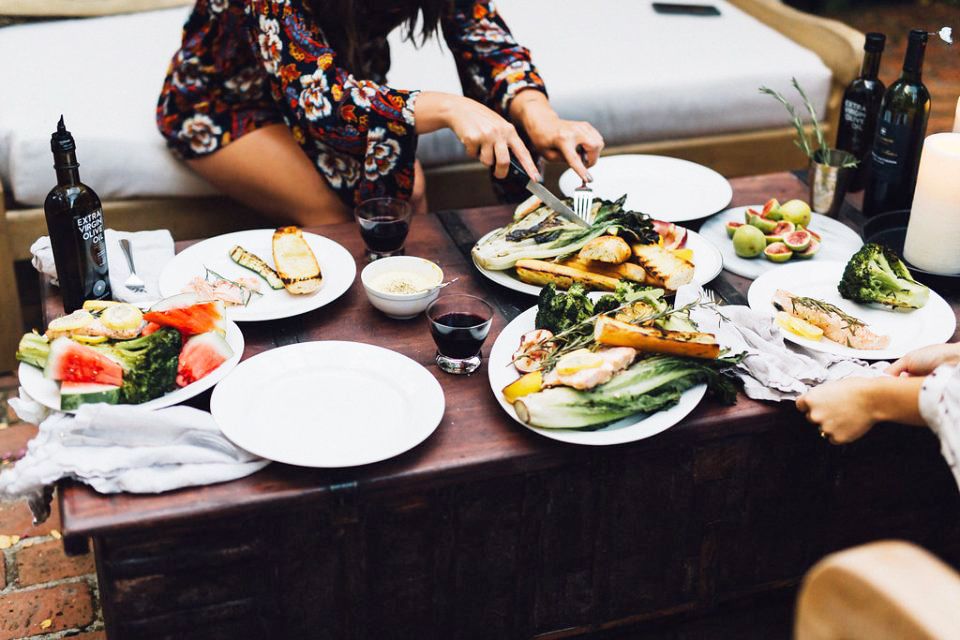 Just by adding this BBQ to the cart, one can get the following free gifts automatically.
Box containing Flamers Natural Firelighters

Restaurant 'A' Grade Lumpwood of 12Kg

Kamado Joe Wood Chunks of 4.5kg
The reversible cast-iron grates provided are perfect for searing or smoking in just 13 minutes and this grill can easily reach 370°C. One can easily master the charcoal grilling and smoking art with Masterbuilt.
Some of the important features of this model are:
Can reach 110°C in just 7 minutes or 370°C just in 13 minutes

Temperature and cooking time can be controlled by using a digital control panel or by using any smart device by using either WIFI or Bluetooth

For precise temperature use DigitalFan 

For consistent perfect results built-in temperature gauge and also meat probe thermometer 

Hopper can hold lump charcoal of 4.5kgs. or briquettes of 7kgs for 12 to 15 hours of usage

Includes reversible smoke and sear cast-iron grates meant for slow and low smoking or high-heat searing

2 porcelain-coated warming/smoking racks meant for 3600 square cm of cooking space

One-year warranty 

By pushing a button, this digitally controlled fan can move airflow from its hopper to its cooking chamber and can maintain the desired cooking temperature.

WIFI or Bluetooth capability
Physical dimensions
For this compact model the following are the dimensions:
Width: 54.134″ / 137cm

Length 24.646″ / 62cm 

Height 51.969″ / 132cm
There are plenty of reviews available on YouTube where one can find much more details about this MasterBuilt 560 of Gravity Series models.